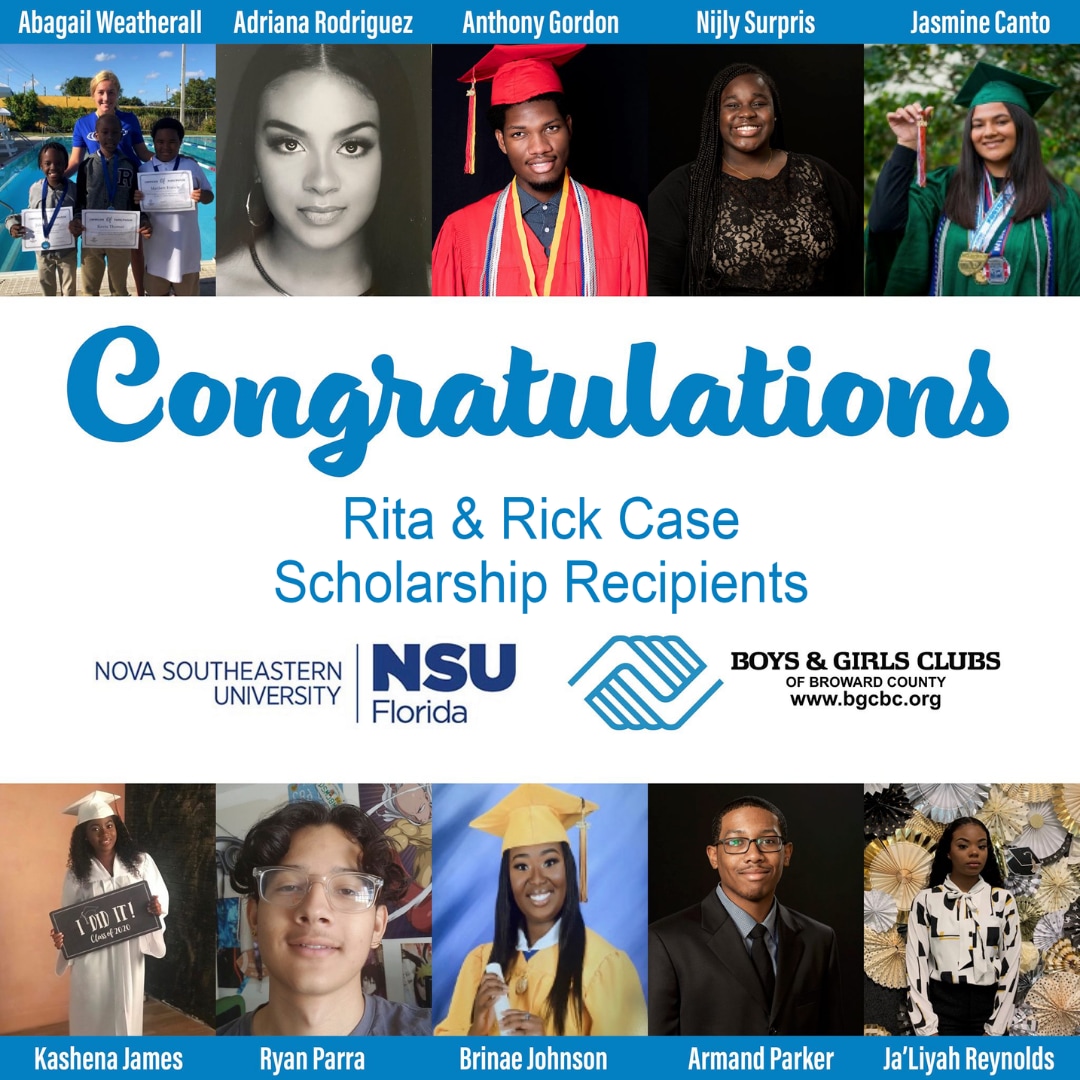 In their continued efforts to support the South Florida community, Rick and Rita Case have awarded four-year scholarships to NSU to 10 members of the Boys and Girls Club of Broward County!
Amidst the coronavirus pandemic, Rick and Rita felt it was more important than ever to help young people reach their goals and drive their futures. In the third year of scholarship awards, annual recipients have been increased from three to ten.
"We continue to stand by Broward County youth as our main community support initiative," said Rick in a statement to the Sun Sentinel, "especially during a time when they need us.