New ECHO Lab Name Announced During American Heart Month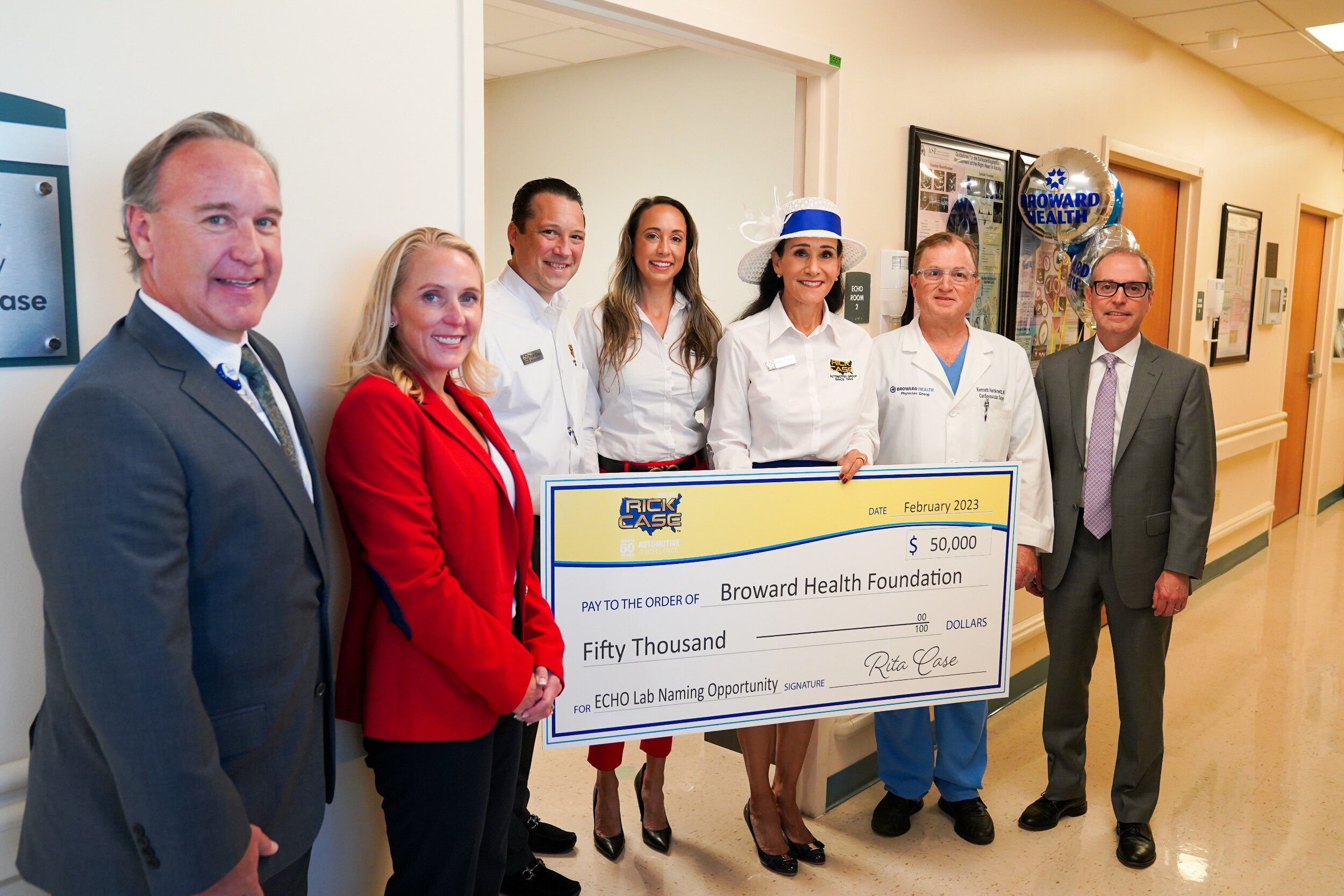 Fort Lauderdale, Florida — Leaders from Broward Health and the Broward Health Foundation joined Rita Case on Wednesday, February 15 to celebrate the naming of the Rita & Rick Case Echo Lab at Broward Health Medical Center. The lab features the latest echocardiography technology that creates images of the heart, blood vessels and blood flow levels that doctors use to assess heart function.
Naming rights for the lab were secured following a $50,000 donation by Case at the 2022 Broward Health Ball.